How to Use Two-Way Texting
CDLSuite's two-way texting module allows you to exchange SMS text messages with prospective drivers you are pursuing, applicants that have already begun the recruitment/screening process, and your current drivers.
There are multiple ways to send, receive, and view text messages for Leads, Applicants, and current employees.
To access text messages from the Home page, simply click on the "Text Message" button near the bottom right of the applicable Profile.

Once the cell phone screen pops up, either select one of the visible names to view or send a message, or click the "plus sign" at the bottom to choose from all of the possible recipients in the system. After clicking the "plus sign" you will need to choose Leads, Applicants, or Hires to display your intended list.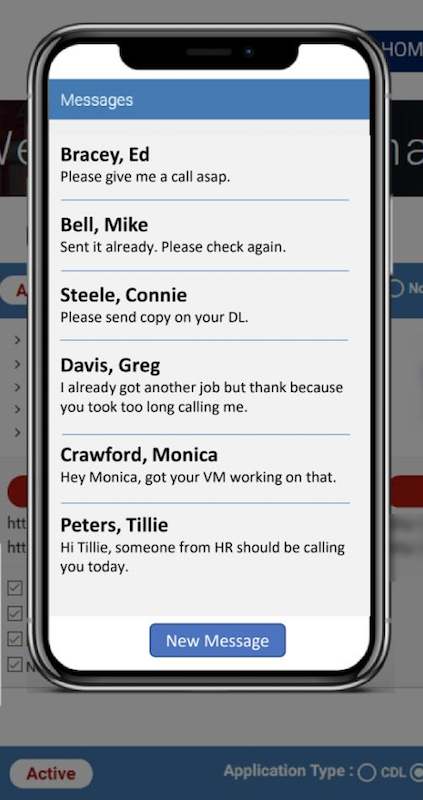 You can also send, receive and view text messages from individual Lead, Applicant and Hire records. To do so, simply click on the subject's gray phone number link. If the phone number is not gray, it is not yet a working link.